欢迎光临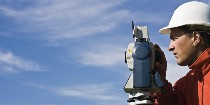 Lim Surveyors Ltd is a leading profession who provides professional services for land development from start to finish. We have long term experience across the greater Auckland area with main local authorities, including Auckland, Manukau, Waitakere and Northshore.
We also work alongside with a range of professional including Geotechnical Engineer, Arborist, Architect etc., and able to obtain written quotations and liaise with these consultants on your behalf.
With our experience and qualification, and the help of state of art hardware and software, we always go extra miles. Our commitment is to provide excellent services with cost effective solutions within reasonable time frame.
更多 >>>